We had such a fun Halloween this year and it wouldn't be complete without a few picture of our
little dragon! Hayden absolutely loved Halloween this year and he totally figured out the
whole Trick or Treat thing!
We also went to our town's Trunk R Treat with Hayden's friends Luke and Chloe. They had the
big fire truck out with it's light on and ladder extended. Needless to say, Hayden thought it
was the coolest thing in the entire world and couldn't stop talking about it. The only problem
was, he kept getting the "F" and the "T" in fire truck mixed up, so he kept saying "Tire $#*@"
Lovely!!!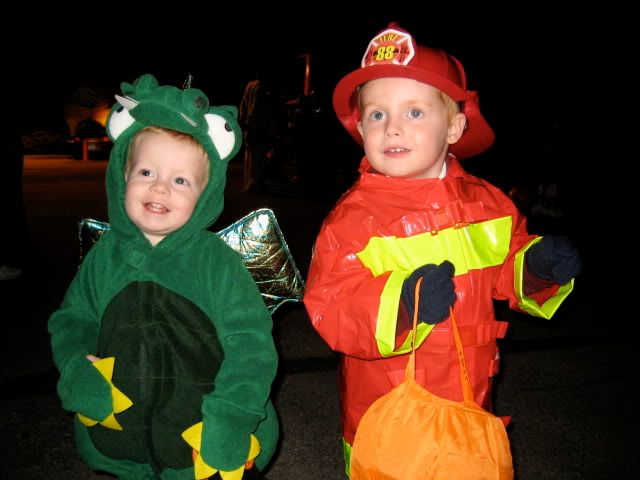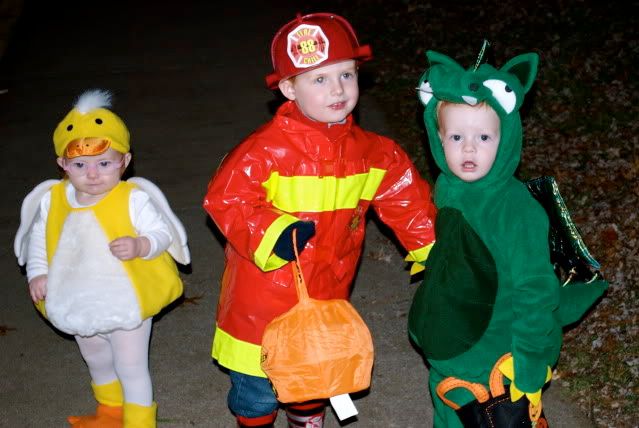 I also wanted to add in a little video of Hayden reading his favorite book, Woodchuck Chuck by
Richard McDermott. Nate's cousin, Scott Wakefield did the amazing illustrations in the book and
Hayden absolutely loves it. Nate recorded the second part of the video without Hayden knowing
he was recording, so that's why the video is a little funny. Whenever we pull out the video camera,
all Hay wants to do is push the buttons and play with it, so Nate had to be sneaky to get this cute video.
And last but not least, I had to throw in these cute picture of my little man. They don't have
the cutest smiles in either of them, but they still melt my heart.
Happy Fall!