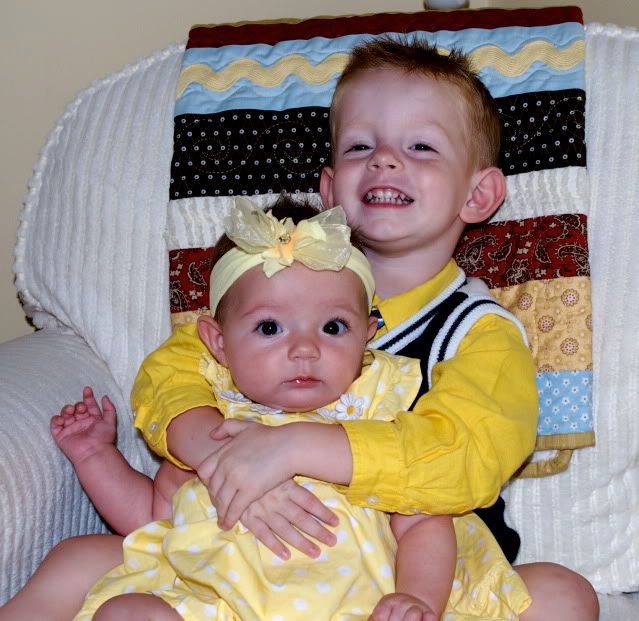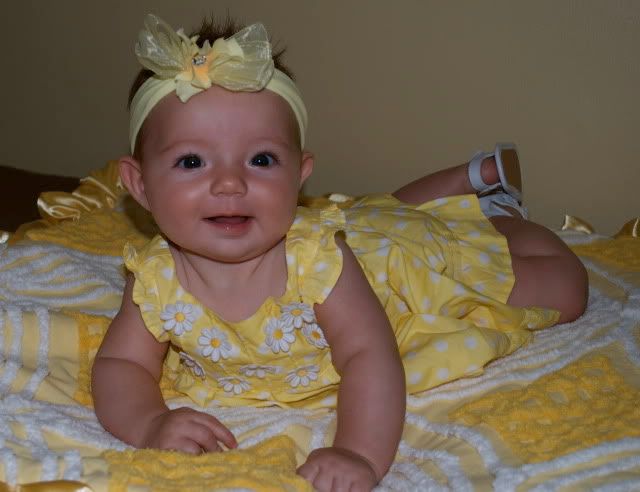 I can't believe it's already October. So, what have we been up to you may ask?
Miss Cora Belle is busy getting chunkier and chunkier, shoving everything within reach into her mouth, and getting cuter by the second. I just can't get enough of her smoochiness!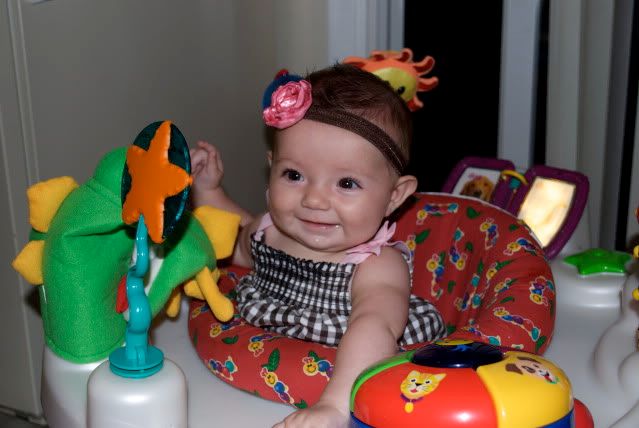 As for Hayden, he is anxiously awaiting his upcoming birthday - 2 more days until he is 3 years old. Is that even possible? He is also very excited for Halloween so he can show off his adorable costume. He is going to be the most stylish Superhero around if I do say so myself!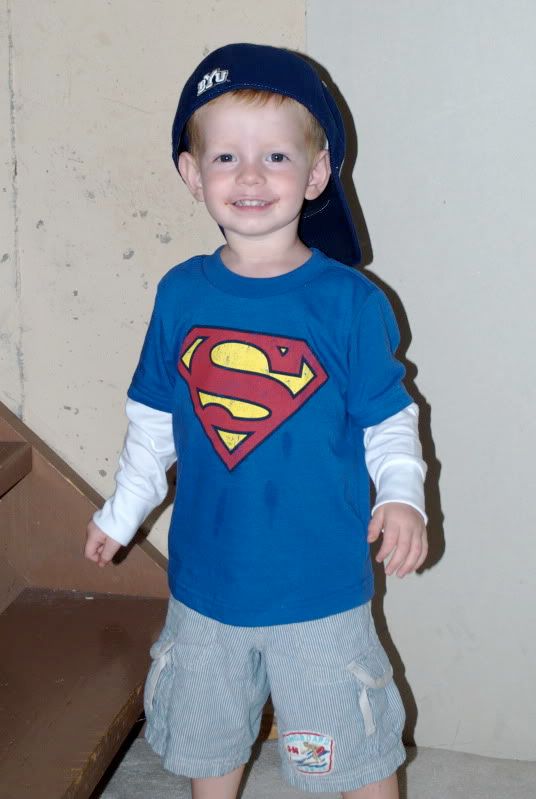 Nate is as busy as ever. He has been doing some really exciting cases in his residency program (well, exciting to him at least!). I have definitely mastered the art of nodding and adding in the appropriate "uh huh's" and "Oh, that sound's interetsing." Most the time, I have no idea what he is really talking about, but am trying my best to be the supportive, interested wife.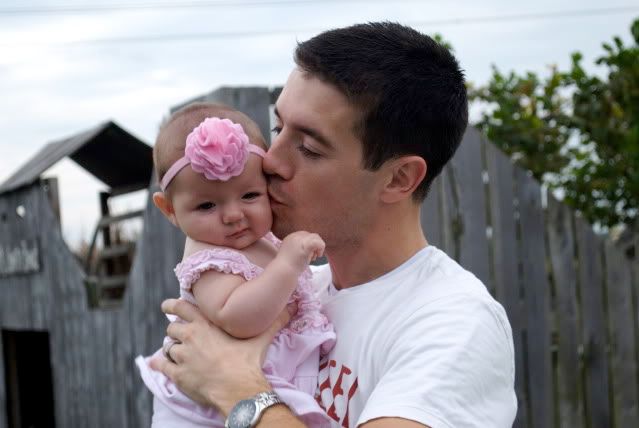 As for me, my life as of late is consumed with one thing and one thing only - SEMINARY. I seriously feel like it has taken over my life. My house has never been messier and we eat Papa Murphy's way too much, but I am growing in ways that I never thought were possible in such a short amount of time. I think about the
Doctrine and Covenants
so much and my mind is constantly filled with my students, lessons, and scripture mastery scriptures. It's is the hardest thing in my life right now and the very best. It has made me grow and stretch more than I would have liked, but has been so good for me. I now absolutely loathe the alarm clock, but once I get to Seminary, it is one of my favorite parts of the day. There have been some amazing mornings where I have felt the Spirit so strong and know that I am doing some good in my kids lives, and then there are those mornings when I want to tear my hair out (and theirs as well!), but I just keep telling myself that those are the days that make me stronger and help me get better. Overall, this has been a really big challenge for me, but I have grown and developed more in the last month and a half that I would have thought possible.
The Lord sure does work in mysterious ways!
One funny note - My mom just brought me a "Scripture Rock" CD that has all of the scripture mastery scriptures to soft rock. Sounds awesome, right?!? (you can laugh, it's OK)
Anyways, Hay and I were listening to it on the ride home from church today and he was seriously rocking out in the backseat. I had the bass turned up and he thought it was the greatest thing ever. At least I have him fooled!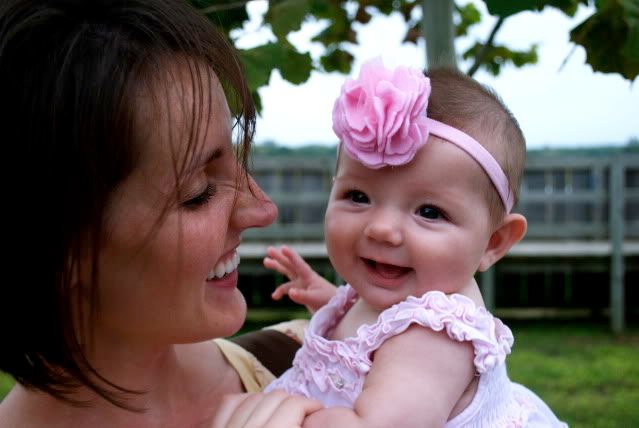 In other news, Fall wouldn't be Fall without a trip to the pumpkin patch, now would it? Here is documentation of our trip to Carolyn's Pumpkin Patch: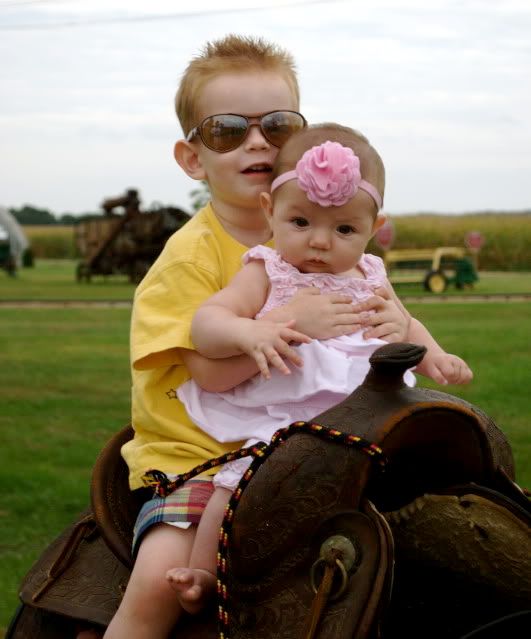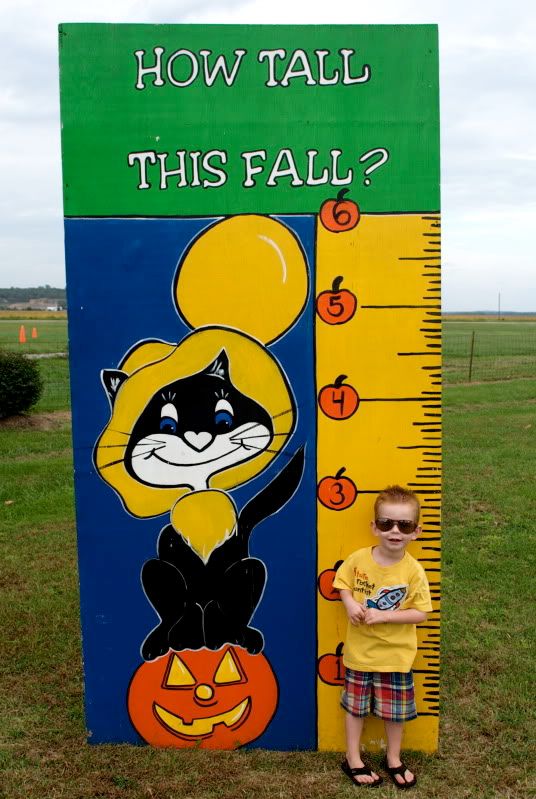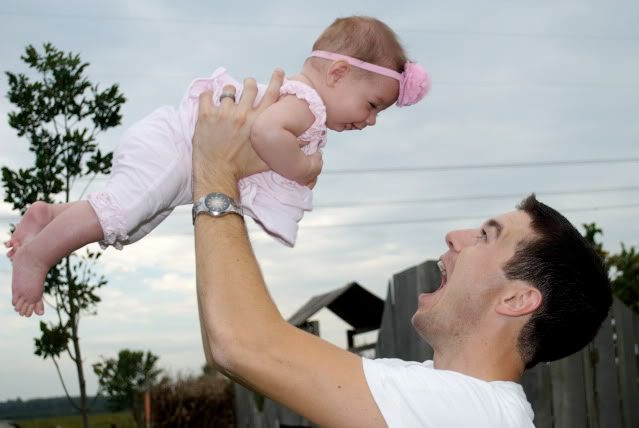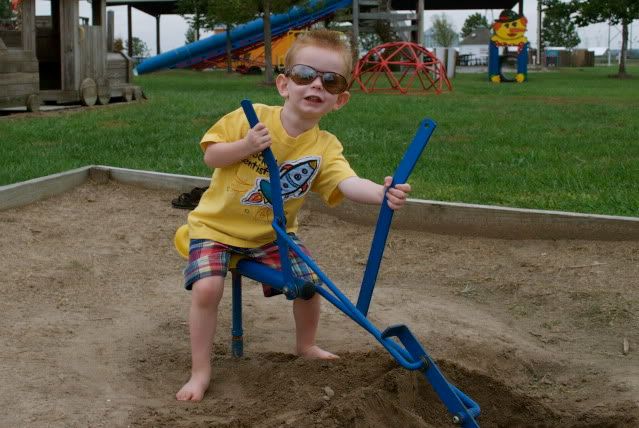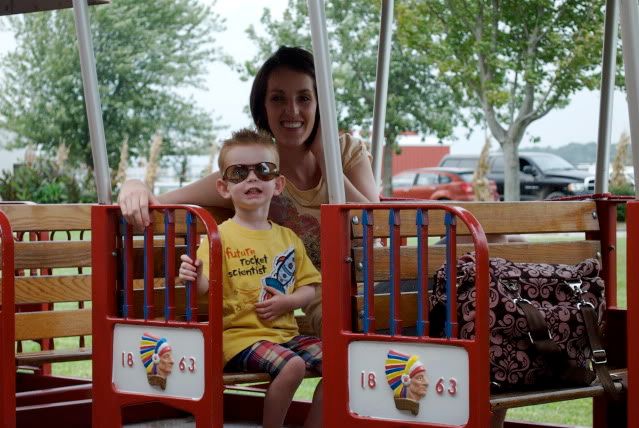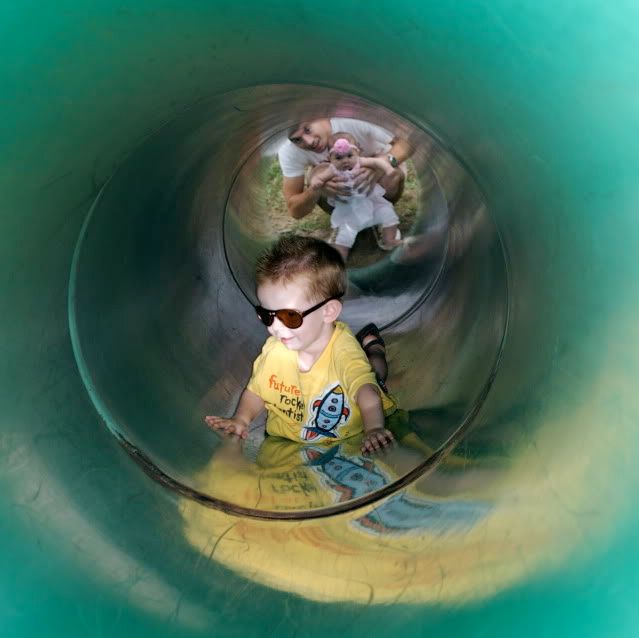 After that fun afternoon, life was just hunky dory for a few weeks until the unthinkable happened - we
all
got sick. And I'm talking nasty sick. Here's the proof:
This picture just doesn't do it justice - imagine really goopey eyes, runny nose, and slobber all the way to Timbuktu. Not fun. It's been a week and a half since Hayden's first feverish night and we all still sound like a bunch of sickies around here.
But alas, not to fear - Grandma 'Nita to the Rescue!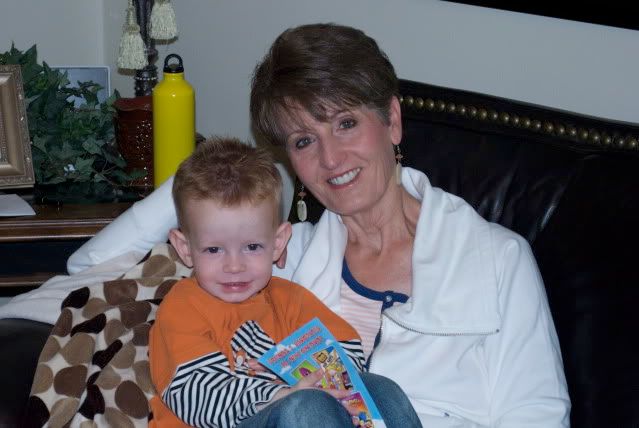 I feel so bad that she came while we were all under the weather, but thankfully, the kids were better by then. I still had a nasty cough and enough mucus to fill the Mississippi, but we still went out on the town and lived it up. The last time she came was when I had Cora and we didn't go ANYWHERE so I had to make it up to her! First stop, Deanna Rose Farmstead.
Isn't she the cutest grandma ever?
Feeding the goats. You would have thought these goats had never eaten in their lives. They were going crrrrrazy for Hay's bottle of milk and he was scared to death.
I just love this picture of my Mom. It captures her love and zest for life so perfectly.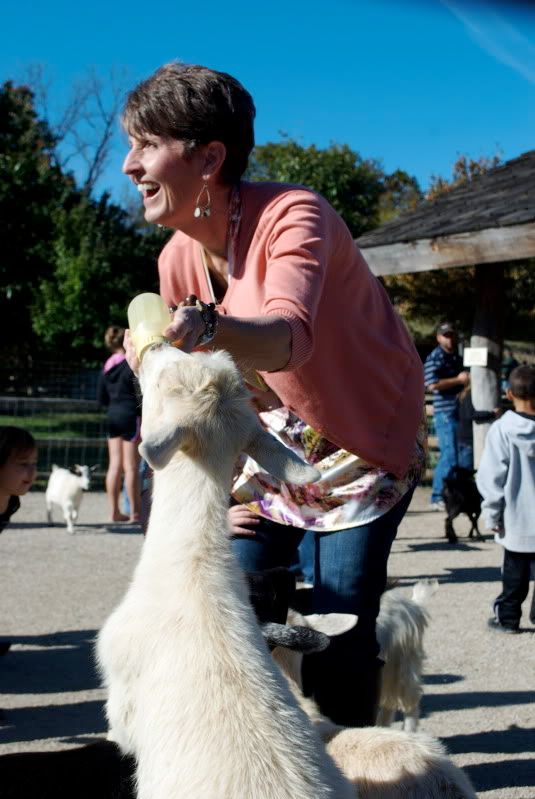 While there, Hayden decided he is going to be a dairy farmer when he grows up.
More power to you, buddy! Make me proud.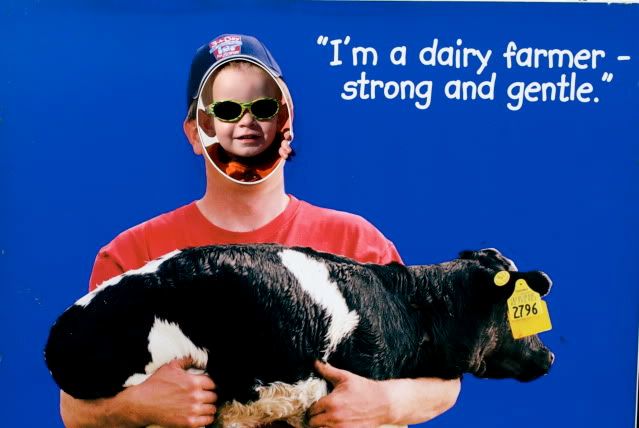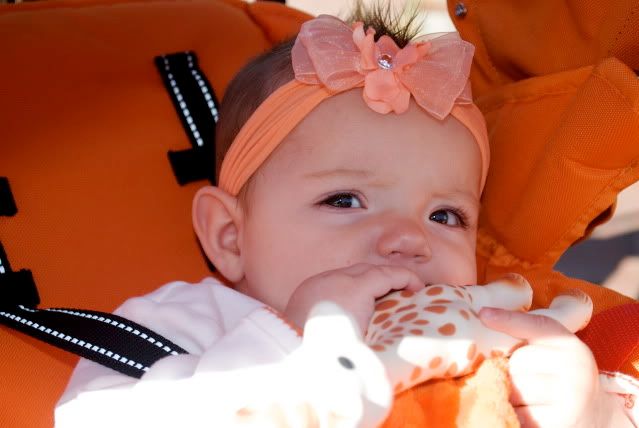 We also hit up Kaleidoscope at Crown Center and you would have thought Hayden had died and gone to heaven. Markers and scissors and paint galore. There were even little rooms with a million different buttons to push that made crazy sounds. It was a little boys paradise.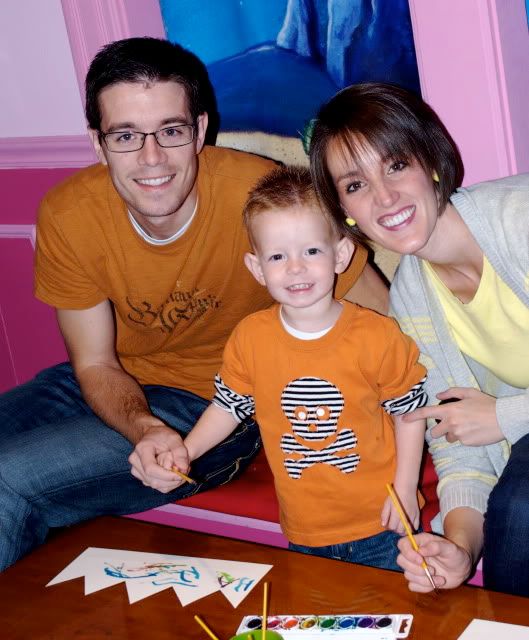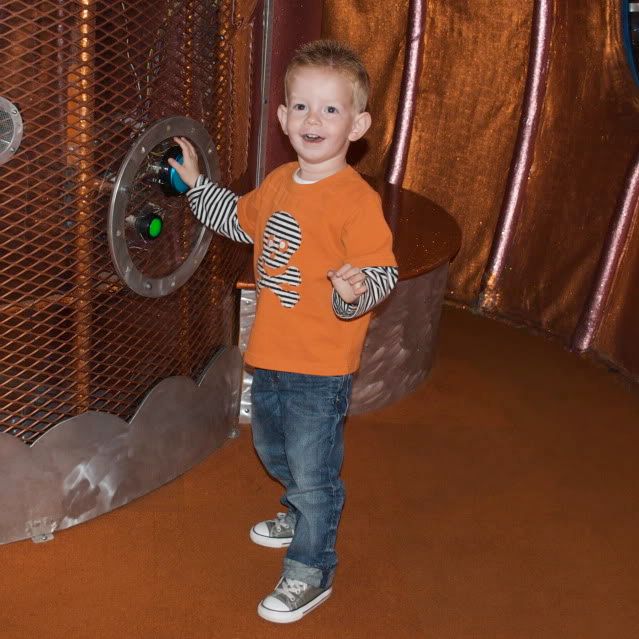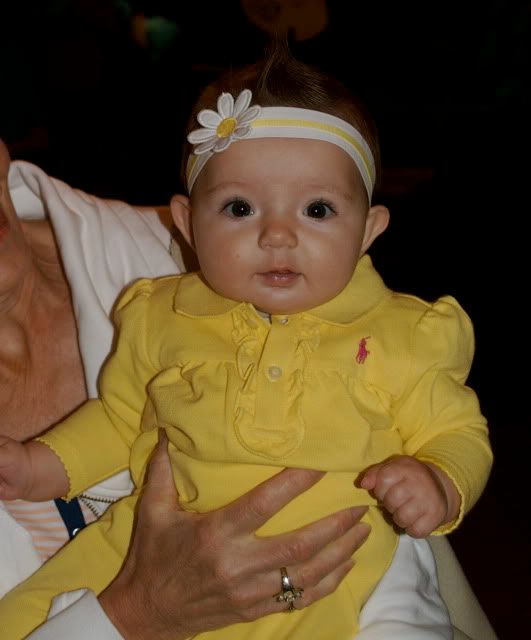 And then to top it all off, we went to Fritz's for lunch. It is this darling little restaurant where your food is delivered to you by an overhead train. Once again, a little boy's fantasy. He hasn't stopped talking about it since.
Mom - we are so glad you could come and see us. It was short, but oh so sweet!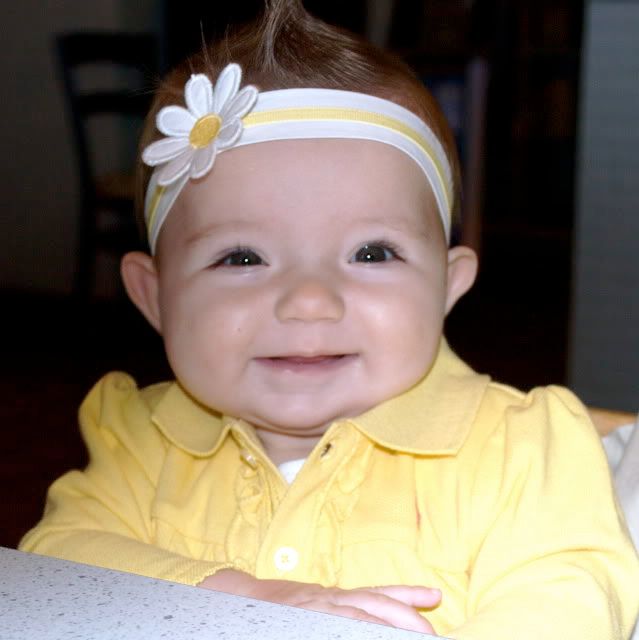 One last note - I had to include my fun night last week. It was my friend Tara's big birthday and her husband planned the greatest night for us all. He had us all surprise his wife and then we all got into our personal limo and headed out for pedicures! It was divine! I am so lucky to have such amazing friends here in KC that have literally become my family. I am going to miss this place so much!