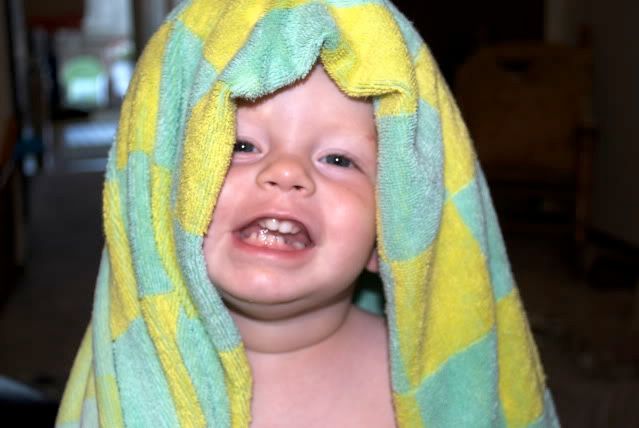 We just back from the greatest trip to Idaho. It is always so fun to spend time with family and enjoy life! Our vacation was full of fun, shopping, trips to West Yellowstone and Jackson, and the flu! Nate and Hayden both got it while we were there and then we passed it to Nate's parents - oops! Anyways, we had a great time and here is a little documentation: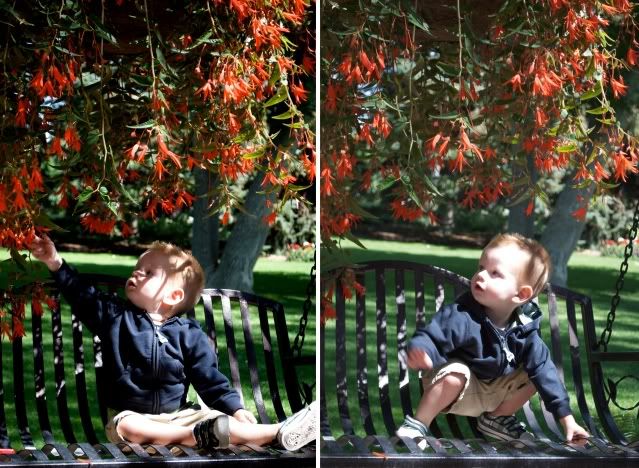 My parents came up for the weekend to see us. We had such a great time and they love Hayden so much. We are lucky to have such great family.
We went to feed the ducks by the falls and Hayden loved it. The ducks and seagulls acted like they hadn't eaten for weeks!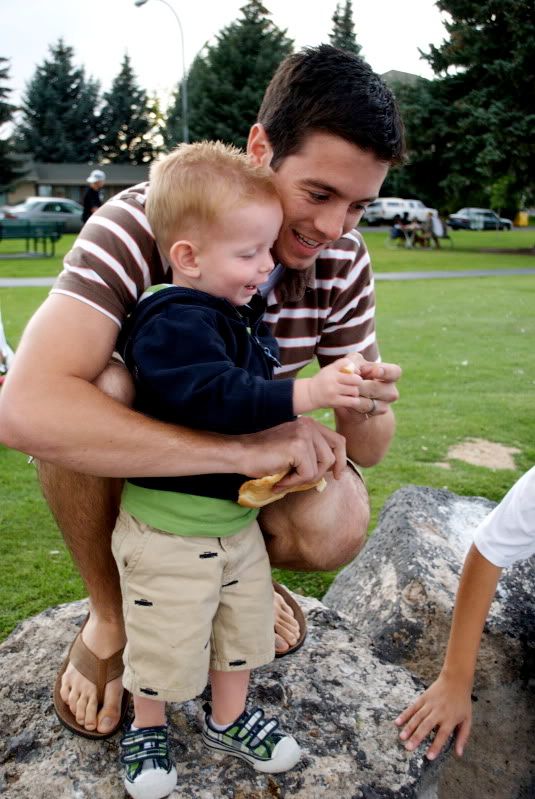 One day we weren't really paying attention when Hayden said that he was finished with his breakfast, and this is what I found - yogurt ALL over his face. Lovely!
Here, Hayden found Aunt Sadie's jacket and hat and really wanted to wear them. He walked around all morning in them and played so cute.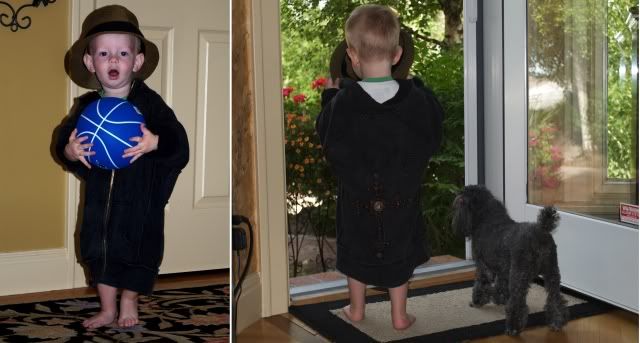 Fun and Mimi and Bapa's on the air hockey table and the lawnmower.
We also went to the zoo one morning with Nate's friend from high school, Logan and his family. We also ran into Melissa, another of his best friends growing up. Logan and Melissa both have little boys named Benson who are just a few months different in age than Hayden. They are cute little boys!
For family night, we headed over to Rigby's main attaction, the Riot Zone for some miniture golf and go-cart racing. Hayden loved it! He is really becoming a golf fanatic. I could send him out to the putting green in Grandpa's backyard and he would play by himself forever!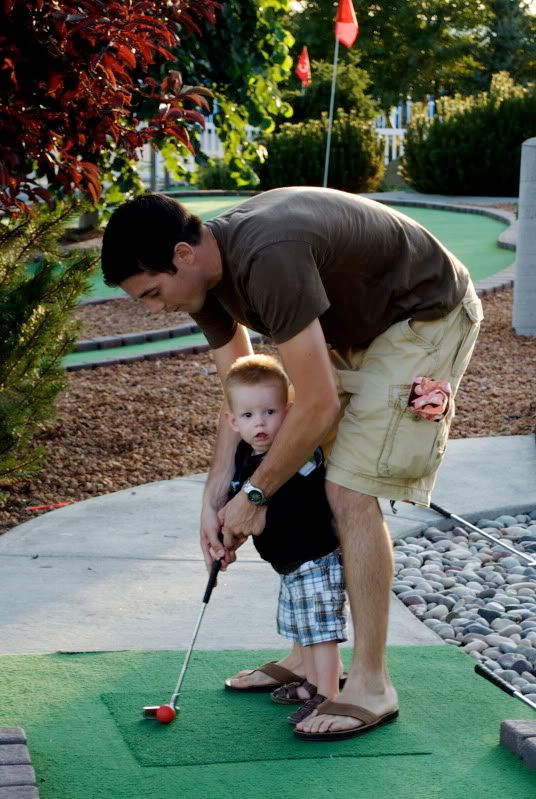 While we were there, it was my father-in-law's birthday, so the whole gang got together and went up to the Playmill in West Yellowstone. This is one of my favorite places to go and their production of
Footloose
didn't disappoint.
Hay didn't make it through the entire play, but just down the street, there was this little train that came out of one of the restaurants. He loved it and talked about it the entire ride home.

One of the greatest things we did while in Idaho was go boating with all of Nate's family. One of their neighbors just got a crazy nice Mastercraft, so we took it out and had so much fun. Hayden got a little tired of it after a while, but I loved being out on the lake soaking up some much needed rays!
Nate's little brother Freddie is a really good wakeboarder. It was so fun to see him catch some huge air - he has some great tricks up his sleeve!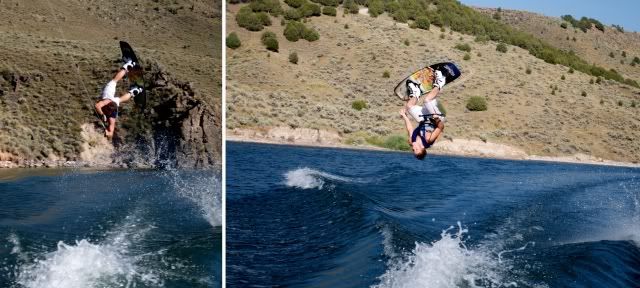 Nate also enjoyed surfing behind the boat, but Hayden didn't like it one bit! He was honestly freaking out the whole time Nate was out there and when he would crash, you would think the world had ended for Hayden. It was cute to see how protective he was of his Dad.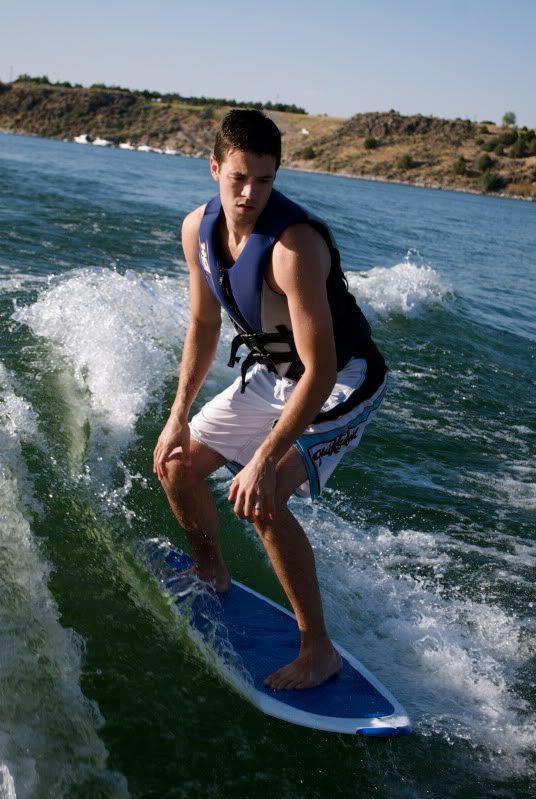 One of the highlights of our trip for me was going to Jackson to see my friend Annalece from high school perform in
Grease
at the Jackson Hole Playhouse. It was so fun to see her perform and then catch up after the play. I honestly haven't seen her for like 3 years, but we jumped right in where we left off. She is such a darling person and I loved seeing her!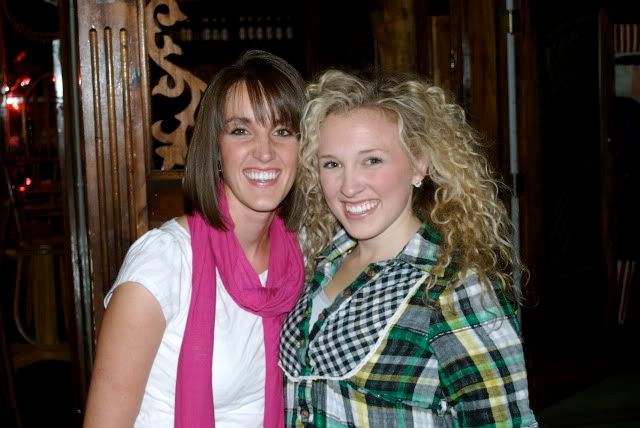 That's it from our trip to Idaho. Hope you are all loving this summer as much as we are!