Sooooo - it's definetely been a while. But, I have a few excuses:

1. I'm growing a babes in my tummy, so a lot gets to slide.
2. I am just about finished with my last class before I get my BA. It's definetely taken me
long enough! I left BYU with 2 classes left. I finished the first one right away, but have
dragged my feet just a little on finishing the last one - four years to be exact! Yikes!
Anyways, I just need to take the final and then I'm done! I couldn't be happier!
3. Projects, projects, projects. More on this to come...
Here are a few pictures of what we have been up to. I need to pull out my camera
more often, but it is nice to remember all of the fun we have had over the past two months.
On the first semi-warm day here in KC, we pulled out Hayden's Christmas present: a new
Radio Flyer tricycle. It is seriously the cutest thing ever and I love it!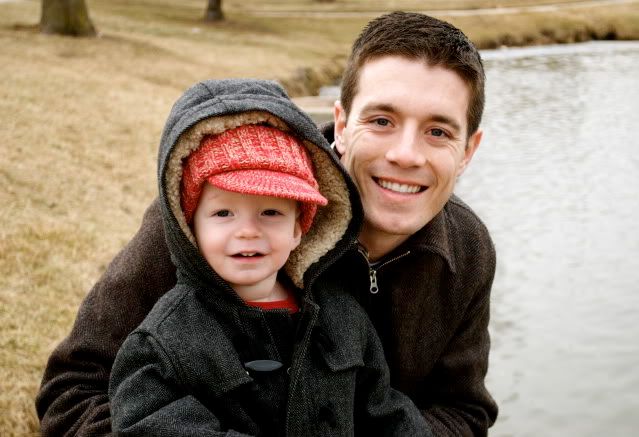 We have also been to feed the ducks a few times. Hayden cracks me up because he is
part scared to death, and part in heaven when we are there.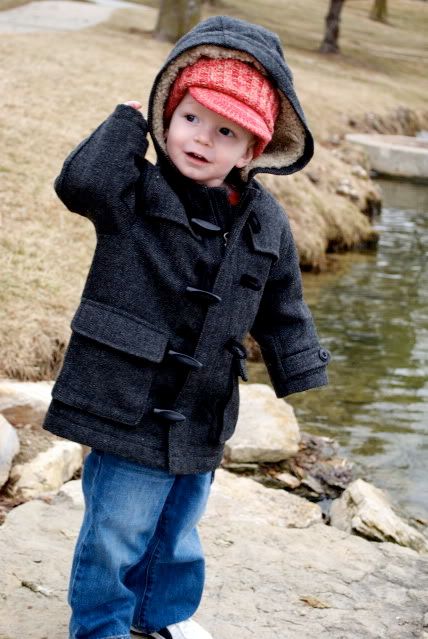 We also hit up Chuck E Cheese for the first time and you would have thought Hayden
had died and gone to heaven. What more could a kid want - pizza, junk food, endless
sports games, and his friends. It was a really fun night.
Hay is really into dressing up lately. He pulls down Nate's ties everytime we are
upstairs and LOVES the Superman Cape that my Mom sent him for Valentine's Day.
Check out that Superman pose!
Superman!!!
Another of our daily rituals - playing with his Choo Choo. He loves to play trains and
is totally into
Thomas the Train
. We got some
Thomas
books from the library and
Hayden can point out every train by name and loves to read them.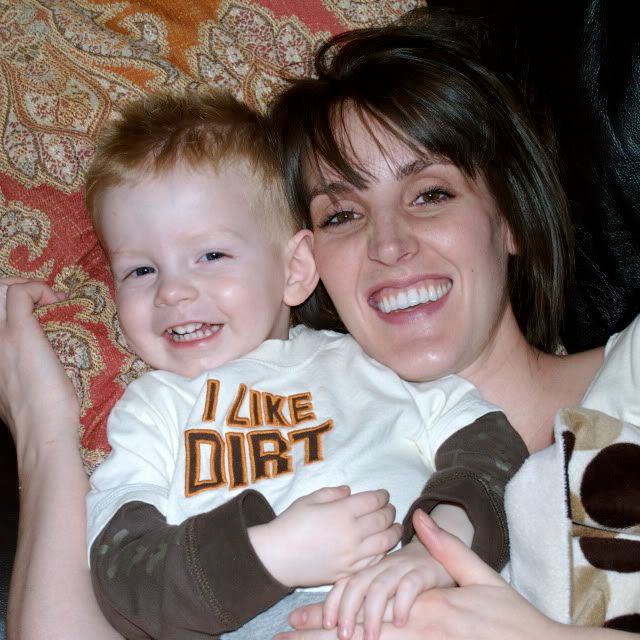 Hay is also my little snuggle bug lately. I think he must sense that change is coming,
so he is getting all of the Mommy time he can.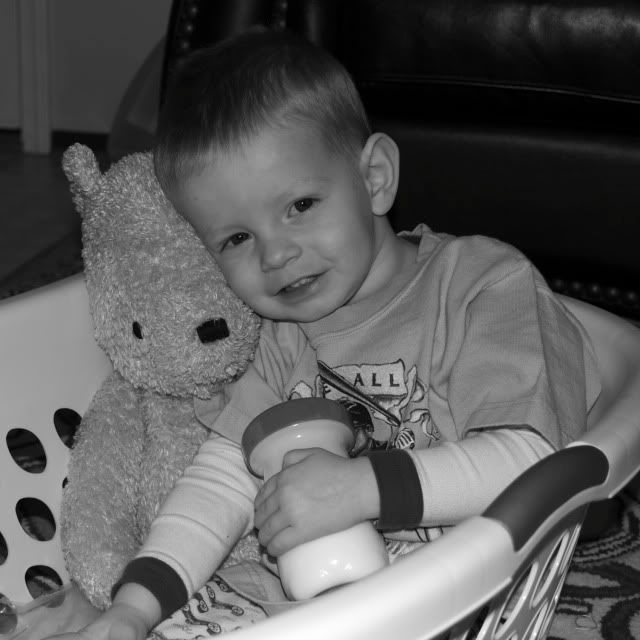 We hope this finds you all well and I'll try to be better about posting - but no guarantees! :)