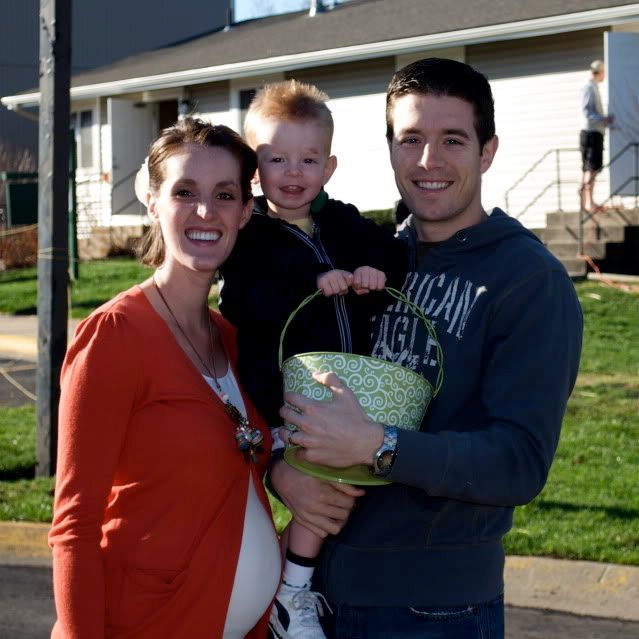 We hope your Easter was as wonderful as ours was! It was so fun to watch Hayden discover the fun and true spirit of Easter. We went to two fun Easter Egg Hunts and the Easter Bunny found us at our house and brought Hay a new chair and a new Easter outfit. We also loved watching Conference and I can't wait to reread all of the talks about how to be a better wife and mother.
Hayden was so happy with his Easter loot! He also loved seeing my friend

Tara
dressed up like the
Easter Bunny. She is such a good sport!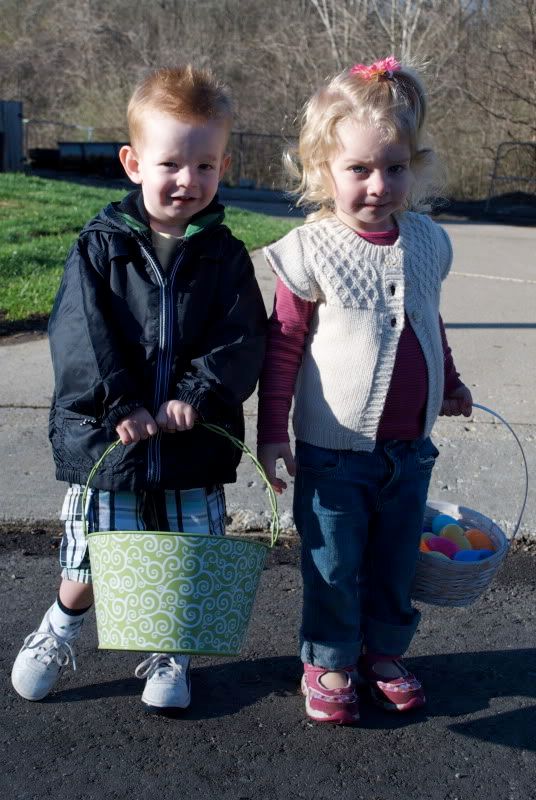 Hayden and his future girlfriend, Toree!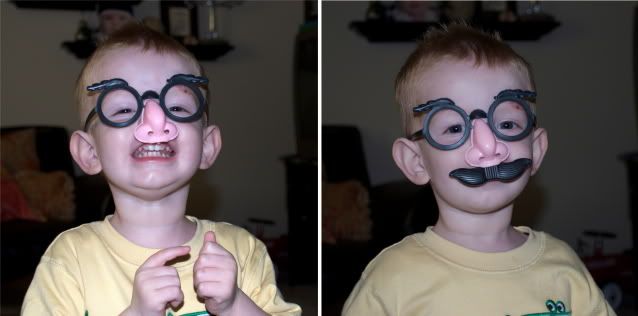 This is the prize that Hayden got from the Easter Egg Hunt. He thought these glasses
were so cool and wouldn't take them off for days!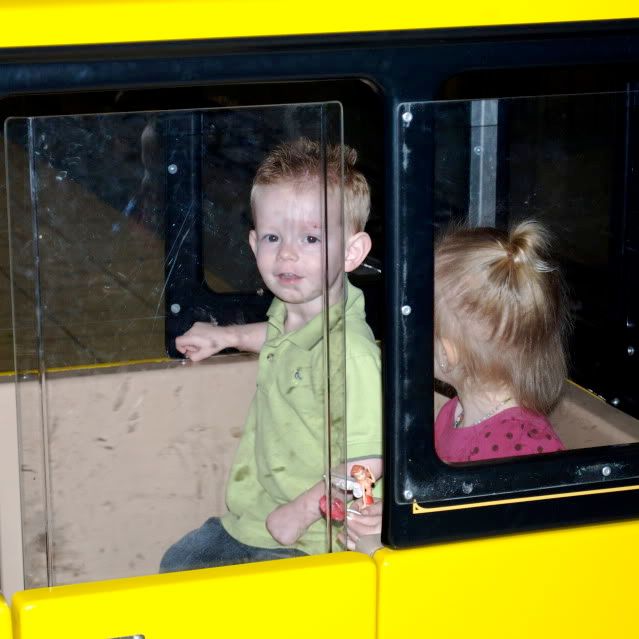 We aslo went to the mall before Easter and rode a little train they have there. Hayden is
obsessed with trains so was in heaven! I swear he rode it about 10 times!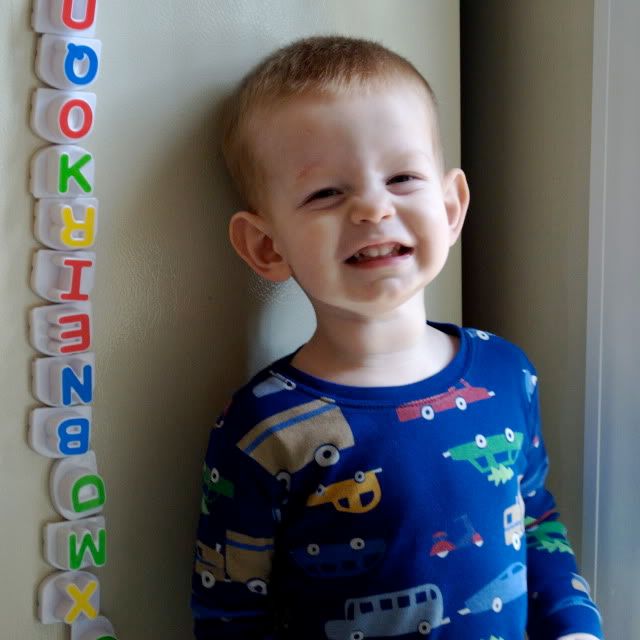 One sad thing - a couple of days ago, Hayden took the biggest spill on his scooter. You can sort of see it in this picture, but it was a doosie! He now has a huge goose egg on his forehead! Needless to say, we have been shopping for a helmet to prevent this in the future!
Now for all of my projects!
One of the most exciting things for me lately has been the chance to redecorate the kids room. Sadly, the kids will have to share a room, but it was sure fun to have a reason to decorate! Here is the crib bedding and the fun
flower balls
that I made to match:
Hayden also moved into his new big boy "Cowboy Bed" and the transition went really well!

He slept good the first night, minus one spill out of his bed, but he hasn't fallen out since.

He also thinks his new bed is so cool and tells everyone about it. He is so proud!

One funny thing - Hay thinks he can't get off his new bed without me there - like he is still

in his crib. The first

night, we were just waiting for that door

to open,
but it never did! Cross your fingers that it lasts!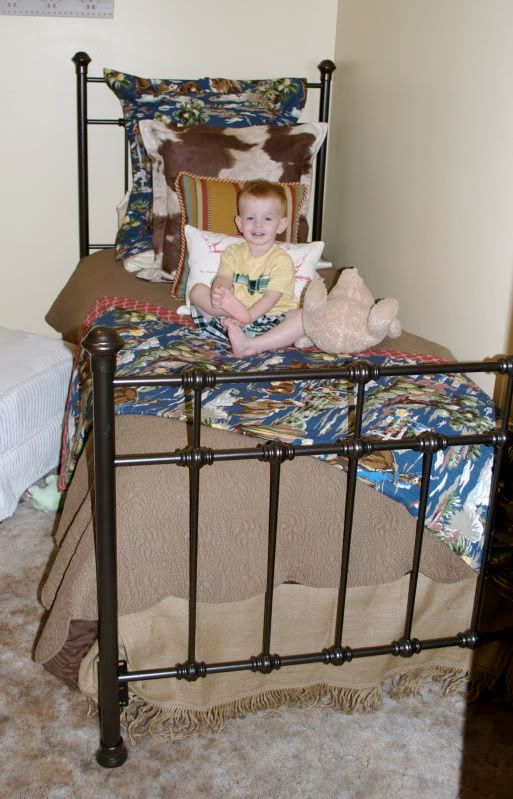 This is a picture of the hutch that we found on Craigslist and refinished.
It was pretty ghetto at first, but with a little

love, it turned out darling.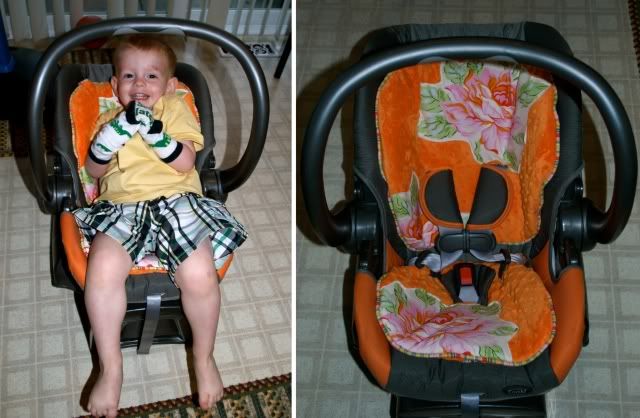 I also made a new cover for our carseat to make it a little more girly. I had no idea what I

was doing when I started the project, but it turned out pretty cute! Now I just have to

figure out the visor! I also made some cute flowers and bows for my little neices for their birthdays and some new girly burp cloths.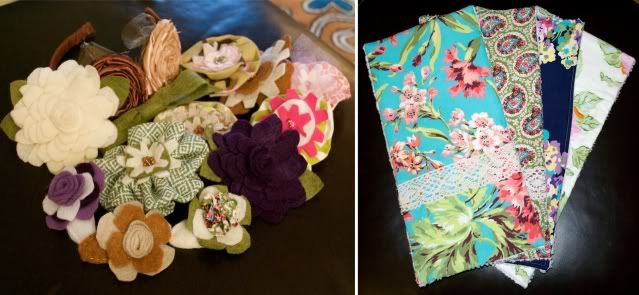 One last note - My friend
Krista
offered to take some maternity shots for me and they turned out so
cute. We had a great time wandering around downtown KC and it will be fun to have these to look back on.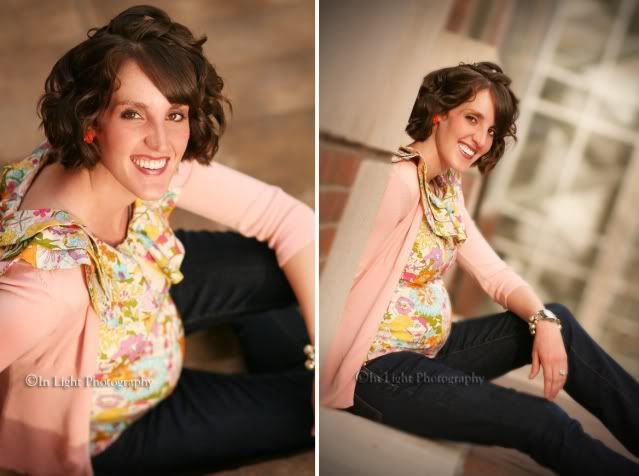 Wish us luck this week as Nate takes boards on Friday and Saturday.

I just hope the baby doesn't decide

to make her grand appearance this weekend or we are in big trouble!