We made it! As of Saturday night, my hubby is now a real life dentist! Nate graduated Cum Laude from the UMKC School of Dentistry and we were able to honor his amazing accomplishment at graduation. I can't believe how fast the last four years have flown by and how proud I am of my sweet husband. He has worked so hard to reach this amazing milestone in his life, and I am such a proud wife! Congratulations Nate! You are amazing!
Little Cora making her big debut outside of the house! She was probably still too little to go out, but I just couldn't miss this amazing night in our lives.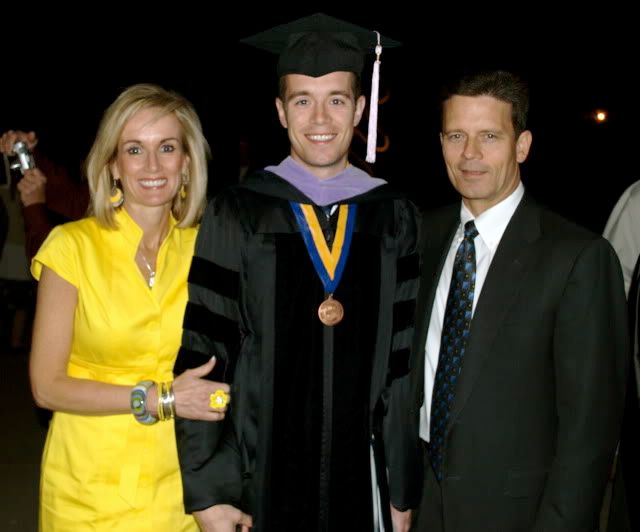 Nate's parents and his little sister Sadie were able to come out for graduation and we have had such a fun time with them.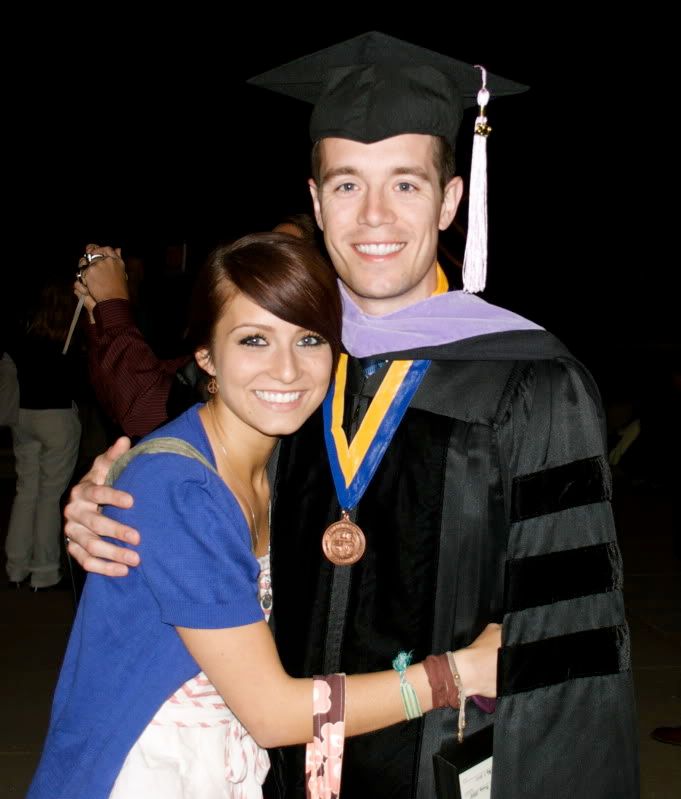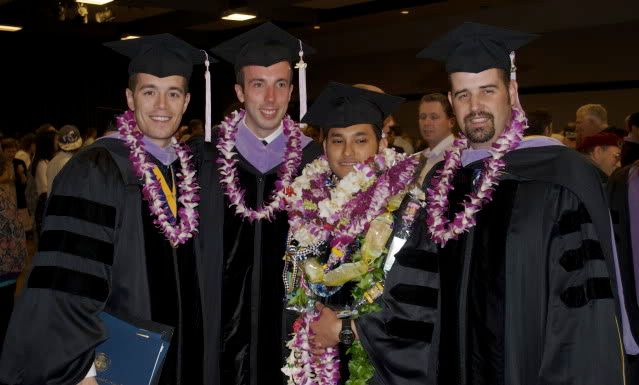 Nate and his dental school chums - Brett, Ammon and Terrin. Congratulations you guys!
I guess you could say we wives also made it - Angie, me, and Ruth.
Sadie and Mimi lovin' on little Cora during Graduation.
As for my beautiful little girl, she is doing really well. She is eating and sleeping like a champ and I just can't get enough of her! Hayden is such a sweetheart with her and we are loving having Nate home for the few weeks in between school and work.
Look at how different their coloring is! What different kiddos!
We loved having my mom here for Cora's birth. She was such a HUGE help and I already\miss her like crazy, but not nearly as much as Hayden misses her. She was so cute with him and was his little buddy for the week.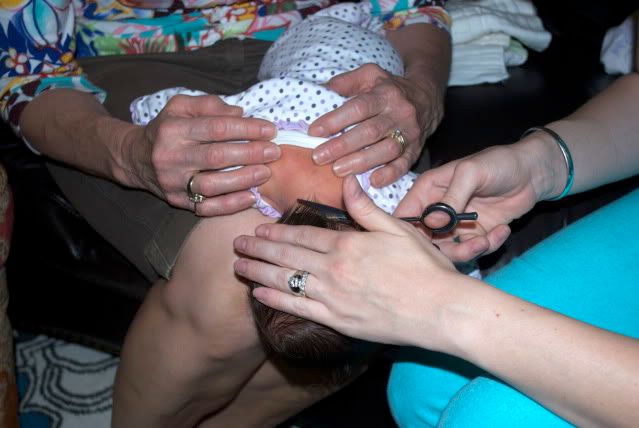 While my mama was here, Cora also got her first haircut - and it was much needed! Remember her crazy mullet!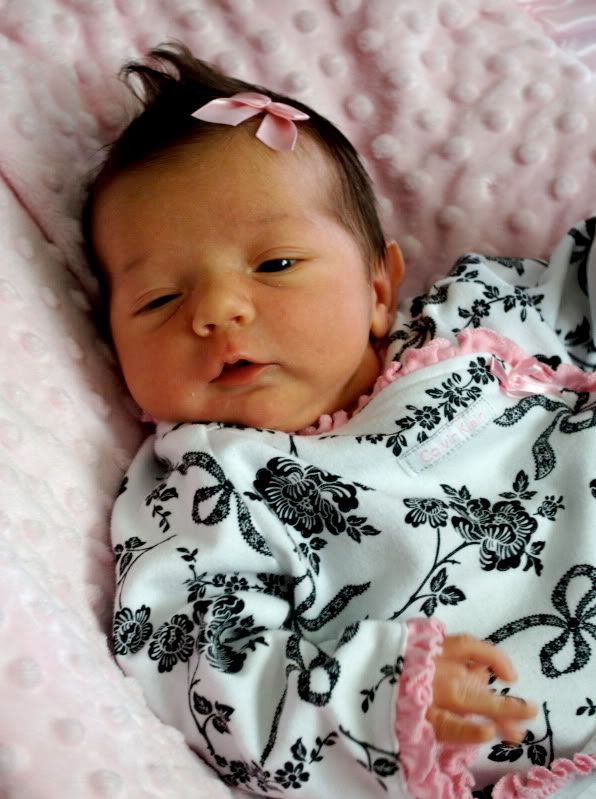 Isn't she beautiful!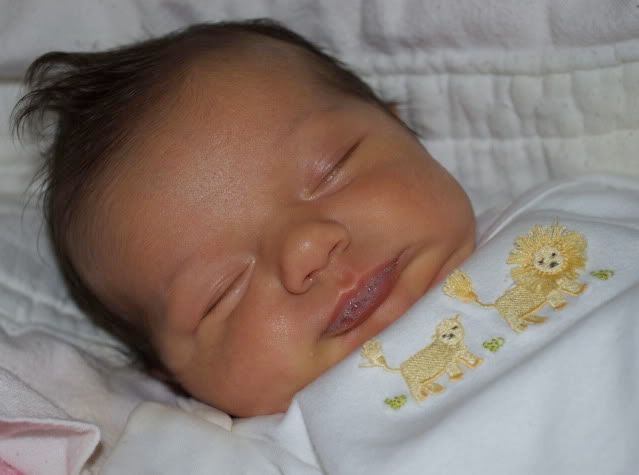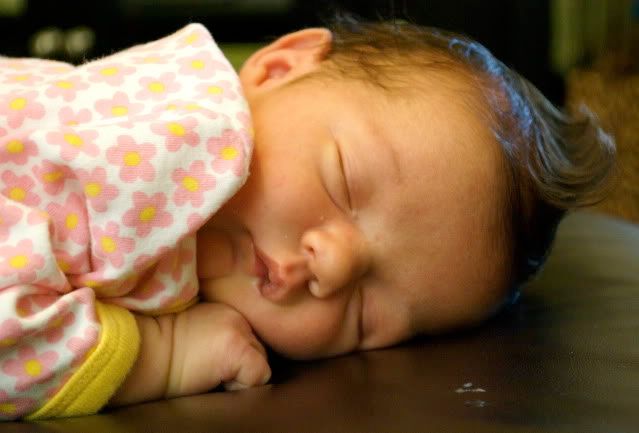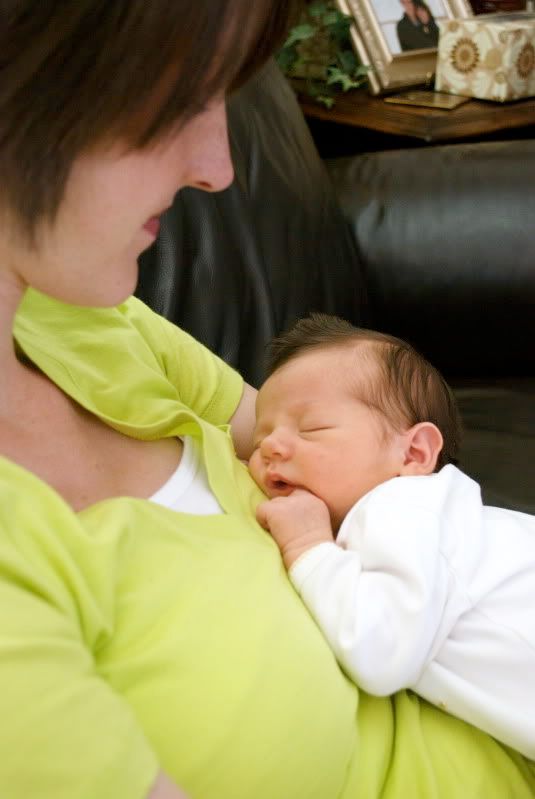 As for Hayden, he is as darling as ever. He loves being a big brother and is really great with Cora. He has definitely been acting out a little more than normal, but at least he is nice to Cora and I don't have to worry about him smothering her or anything.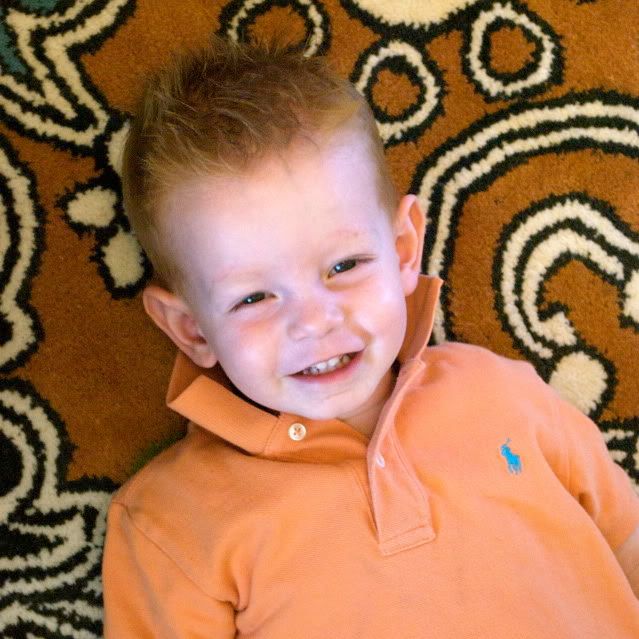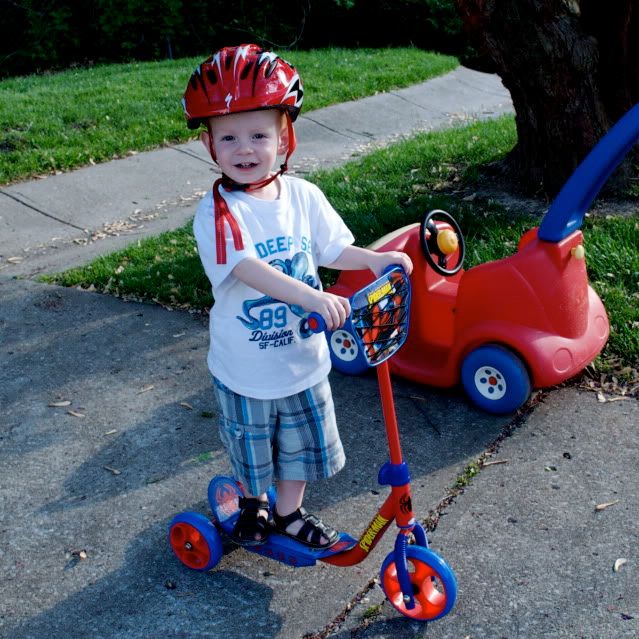 Last but not least, we had Cora's pictures taken from my friend
Aubre
and here is a little sneak peak. Aren't they amazing! I can't wait to see the rest of them. Cora was 3 days old when they were taken and was

super

sleepy. We were able to move here around like crazy and position her any way we wanted. It was so much fun and I know the pictures will be cherished for a lifetime. Thanks again Aubre - you are so talented!