Well, we are down to our final 2 weeks here in KC. Most of our dear friends have already left and I must say that I am ready to make the big move to the land of potatoes (I never thought I would say that)! While life is definitely busy right now, we are squeezing in as much fun as possible during our final few weeks.
About 100 times a day, I hear Hayden ask if we can go outside so he can ride his new bike. We found this beauty on Craigslist for a steal and he loved it. We tried very unsuccessfully to teach him to ride it without training wheels, but he would have nothing to do with it.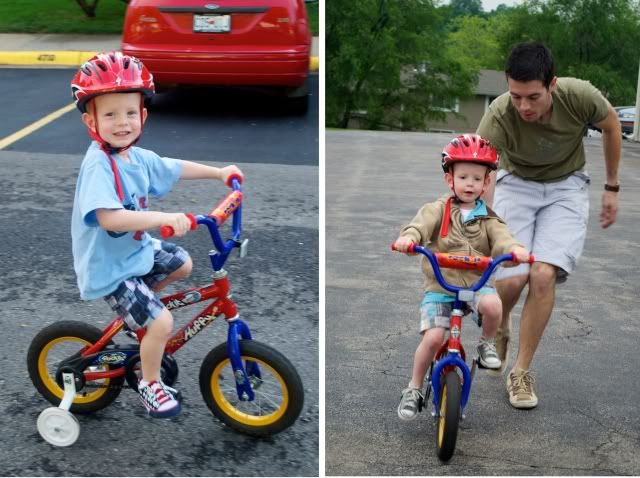 But - then we got a cute video of our little 2 year old nephew Cash cruising down this dirt hill on his little balance bike and we were sold. Hay got his Strider about a week ago and on day 2 he was already lifting up his feet and balancing on it. AMAZING! Today, he rode all the way down the hill in our parking lot and is doing so great on it.