The Easter Bunny sent Hayden this cute toy that will help him learn his letters. I thought it would be a great thing, but already I've picked up the letters all around the house. It might drive me crazy in the end!
Hayden definitely didn't quite get the Easter egg hunt thing. He was content to either throw the eggs like a ball or open them up and find the candy and then discard the eggs. One other funny thing, while playing at the park with Nate, Hayden took a little tumble down a muddy hill. Lovely! You can't see it great in these pictures, but his face was completely covered with mud.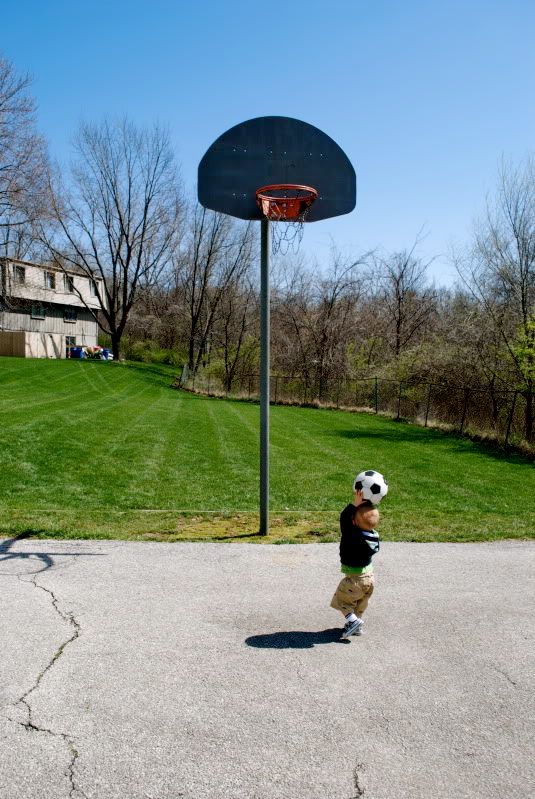 One last fun note: Nate won a research competition at the dental school with his friend Trevor and they now get to present at the ADA conference in . . . HAWAII! The school is paying for him to go, so we couldn't resist the urge to make a week of it. It will be so fun to relax on the beach and soak up all the sun we can get. It's not until the beginning of October, but I'm still so excited. Way to go babe!