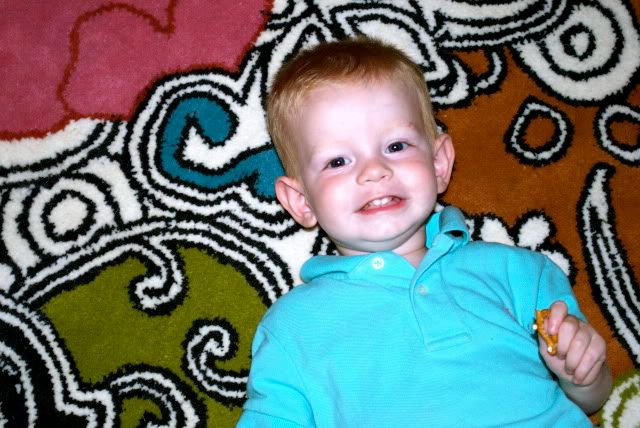 We love summer! This has been the most amazing summer we have ever had here - not too crazy hot, but just right. Today was filled with summer activities. Hayden and I went to the zoo this morning and then with Nate, we hit one of our favorite shipping spots, Legends. This is a fun, outdoor mall with a giant water fountain that Hayden loves. We have learned the hard way that we have to bring an extra pair of clothes for him because he gets drenched every time we come.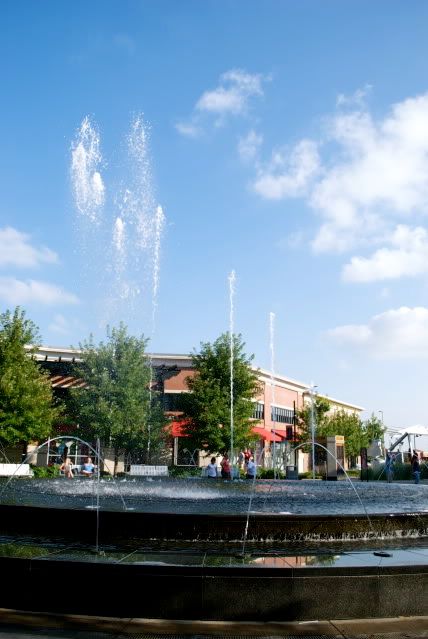 At the zoo today, I got some ice cream and Hayden didn't want to be left out. He LOVED the ice cream cone and seriously had it everywhere!
We also rode the cute train around the zoo and rode the merry-go-round about a hundred times.
Last week we had another amazing summer night, and we just couldn't stay inside. Hayden was playing basketball in our little backyard and discovered that he can climb up the retaining wall and into the dirt. He had a ball! At first he was a little apprehensive and didn't know if it was alright for him to get dirty, but with a OK from me and Nate, he really went at it. By the end of the night, he had dirt and mud everywhere and was in serious need of a bath!
Our city also offered swim lessons to it's residents, so we took full advantage! I took Hayden most of the time, but one morning Nate didn't have a patient, so he came swimming with him. Hay is absolutely fearless in the water which is good, but also a little scary. He would jump right in without anyone there if we weren't watching close! He is a definite water baby.